Leadership and Board of Directors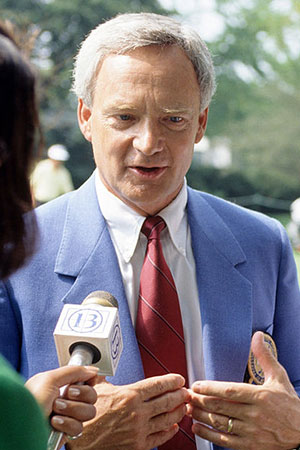 GARY SCHAAL​ - Executive Director, Project Golf
Gary Schaal turned a big spotlight on Myrtle Beach golf when he was elected the 28th president of the PGA of America, the largest professional sports organization in the world. He served in that capacity from 1992 to 1993.
Schaal began his career as an assistant golf pro in Myrtle Beach and became a member of the Carolinas PGA Section in 1976. He quickly became a head pro and, later, co-owner of several local golf courses. During the 1980s and early 1990s, he served the community and his profession as president of the Carolinas Section PGA and as a member of the PGA TOUR's Tournament Policy Board. Along the way, he was recognized with numerous awards, including the CPGA Horton Smith Trophy and CPGA Professional of the Year.
A member of the Carolinas Golf Hall of Fame and a designated "living legend" through the PGA of America's "Legends of the PGA" Program, Schaal was inducted into the PGA Golf Professional Hall of Fame in 2005.
"Gary has been instrumental in so many things in Myrtle Beach during his career that it's hard to list them all," said Shelley P. Kenney, PGA head professional at Wachesaw Plantation Club where Schaal serves on the Board of Directors. "He was a founder of the Professional Golf Management Program at Coastal Carolina University. He helped bring the Senior PGA Tour Championship to Myrtle Beach. He helped to bring a Tournament Players Club (TPC) to Myrtle Beach. His name lends instant credibility to any project or golf event in Myrtle Beach and will continue to do so for many years to come."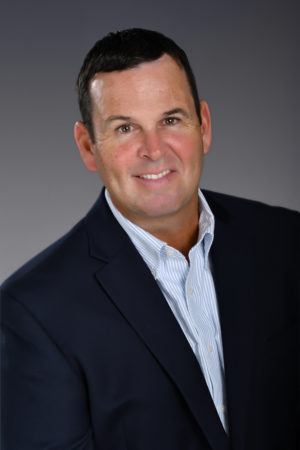 Gene Augustine - Director, Project Golf
Gene Augustine grew up in Larchmont, NY and graduated from Mamaroneck High School where he played varsity football and baseball. He attended State University of New York at Cortland where he majored in Sociology/Criminology and was an all-SUNYAC baseball player. Upon graduation, he attended United State Marine Corps Officer Candidate School where he earned his commission as a 2nd Lieutenant.
Over a twenty-year career as a Marine Officer, Lieutenant Colonel Augustine deployed in defense of his country participating in numerous combat operations to include: Operations Desert Shield/Storm, Operation Silver Wake and Operation Enduring Freedom. His personal decorations include the Bronze Star, Meritorious Service Medal, Naval Commendation Medal, Joint Commendation Medal and 3 Combat Action Ribbons.
Upon retirement from the Marine Corps, Lieutenant Colonel Augustine began teaching at the US Naval War College as an Associate Professor in the College of Operational and Strategic Leadership.
In August 2015, Professor Augustine decided to pursue another passion and a career in the golf industry by attending Golf Academy of America in Orlando, Florida. He graduated as Valedictorian in December 2016 and received the Conrad Rehling Achievement Award for his high standards of attitude, work ethics and game improvement. Gene started his career in golf by serving as the Campus President of Golf Academy of America in Myrtle Beach, South Carolina for two years. He recently assumed the role of Director, Project Golf as nonprofit organization committed to growing the game of golf in the Myrtle Beach area.
He is married to Kathleen, who works at Tidelands Health as a Certified Nurse Practitioner and Midwife. They have three daughters: Miranda, Alexis and Victoria.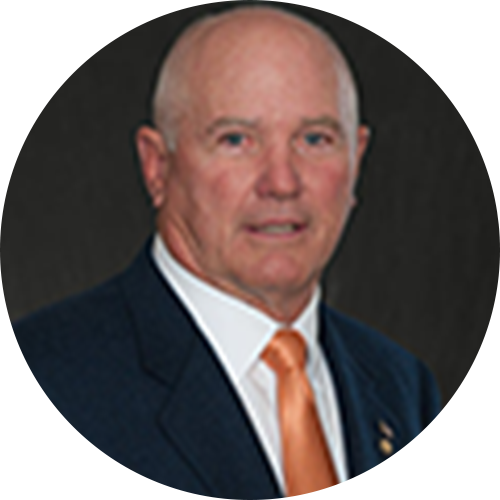 WILL MANN, PGA
Director, PGA Golf Management Program, Coastal Carolina University, Past President, PGA of America
Will Mann is the 31st president of The PGA of America. He earned a bachelor's degree in forestry from NC State University.
Mann has the leadership and business perspective of an experienced and successful golf course owner, director of golf and golf course superintendent. Mann has a history of service to the PGA of America on both a section and national level. He was inducted into the Carolinas PGA Section Hall of Fame in 2002 and into the PGA of America Hall of Fame in 2005. Mann was recognized as a Legend of the PGA of America in 2013.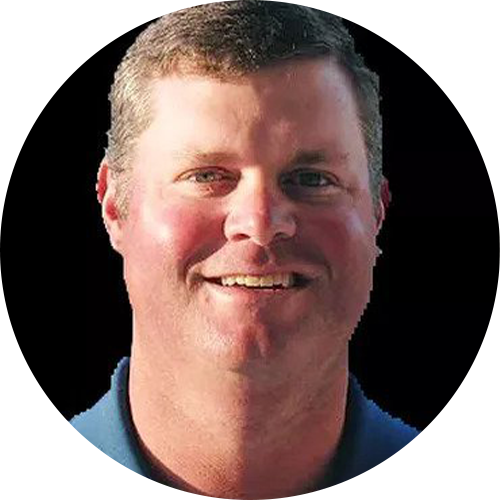 ALLEN TERRELL, PGA
Director of Coaching, Dustin Johnson Golf School
Allen Terrell is the swing instructor for a number of the game's best young talents. Leading that stable is PGA TOUR professional Dustin Johnson. Johnson is a mainstay at the top of the Official World Golf Rankings and has more than 20 wins on the PGA TOUR. Terrell's relationship with Dustin dates back to his formidable years in the early 2000s and he has remained the one instructional constant throughout his major-winning career. Allen and Dustin stay in constant communication, frequently work together in Florida and Terrell also travels to a large number of TOUR events throughout the year to get Johnson's game tuned up for competition.
Recognized as one of the nation's top instructors, Terrell has been awarded numerous awards in recent years. Ranked as a Top 100 Instructor in America by Golf Magazine and Best in State by Golf Digest, Terrell is the Director of Coaching at the Dustin Johnson Golf School, which was just named as a Top Golf Academy in the Southeast by Golf Digest.
During his career as a collegiate men's golf coach, Terrell was named Conference Coach of the Year 11 times, was the NCAA Southeast Coach of the Year and a NCAA National Coach of the Year finalist while at Coastal Carolina University. He previously coached at Duke University.
In nearly two decades of player development, Terrell—who works with golfers at all levels, from juniors to adults, amateurs and professionals—has coached more than a dozen players on the PGA and European Tours to more than 30 victories.
He also has coached more than 20 NCAA All-Americans, 50 players on the Developmental Tours, 20 Conference Players of the Year, and more than 80 All-Conference recipients. In all, he has worked with more than 300 college golfers. He has coached over 50 juniors to college scholarships and worked with thousands of amateurs.
Among Terrell's many professional accreditations, he is one of few in the world to achieve TrackMan University Master status. He is also an AimPoint Certified Instructor and a US Kids Certified Instructor.
Allen and The Dustin Johnson Golf School are committed to providing all clients with a comprehensive
game plan for long term development. While coaching on the PGA & European Tour for more than two decades, Terrell clearly understands there is no perfect model for every student. He understands the importance of having proper function instead of just proper form. Through proper physical screening, individualized workout plans, cutting-edge training techniques and efficient practice programs, every client will have a road map to a lifetime of continuous game improvement.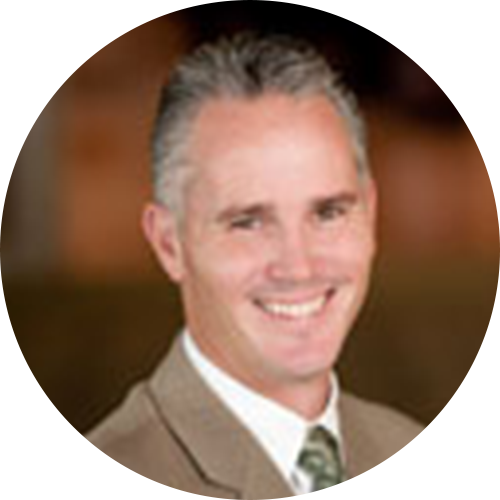 DENNIS NICHOLL, PGA
Head Golf Professional, Dunes Golf and Beach Club
Dennis has been a part of the Dunes Club's management team since 2007. He holds a Bachelor of Science degree in Business Administration from Central Michigan University. Dennis is also involved in many local golf associations and is one of only a handful of professionals in the country on TaylorMade Golf's prestigious National Advisory Staff program.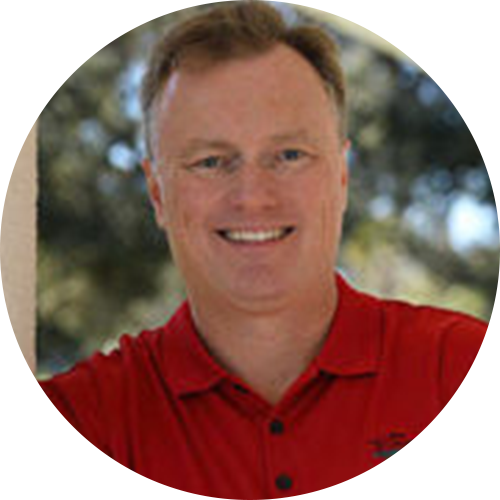 Bill Golden
Golf Tourism Solutions
Founder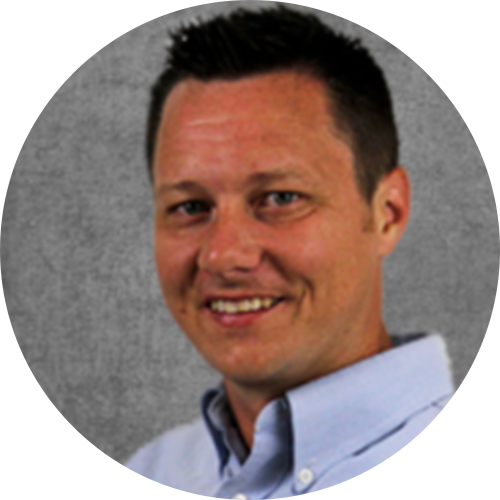 Jeff Monday
Golf Tourism Solutions
Managing Staff