Leadership and Board of Directors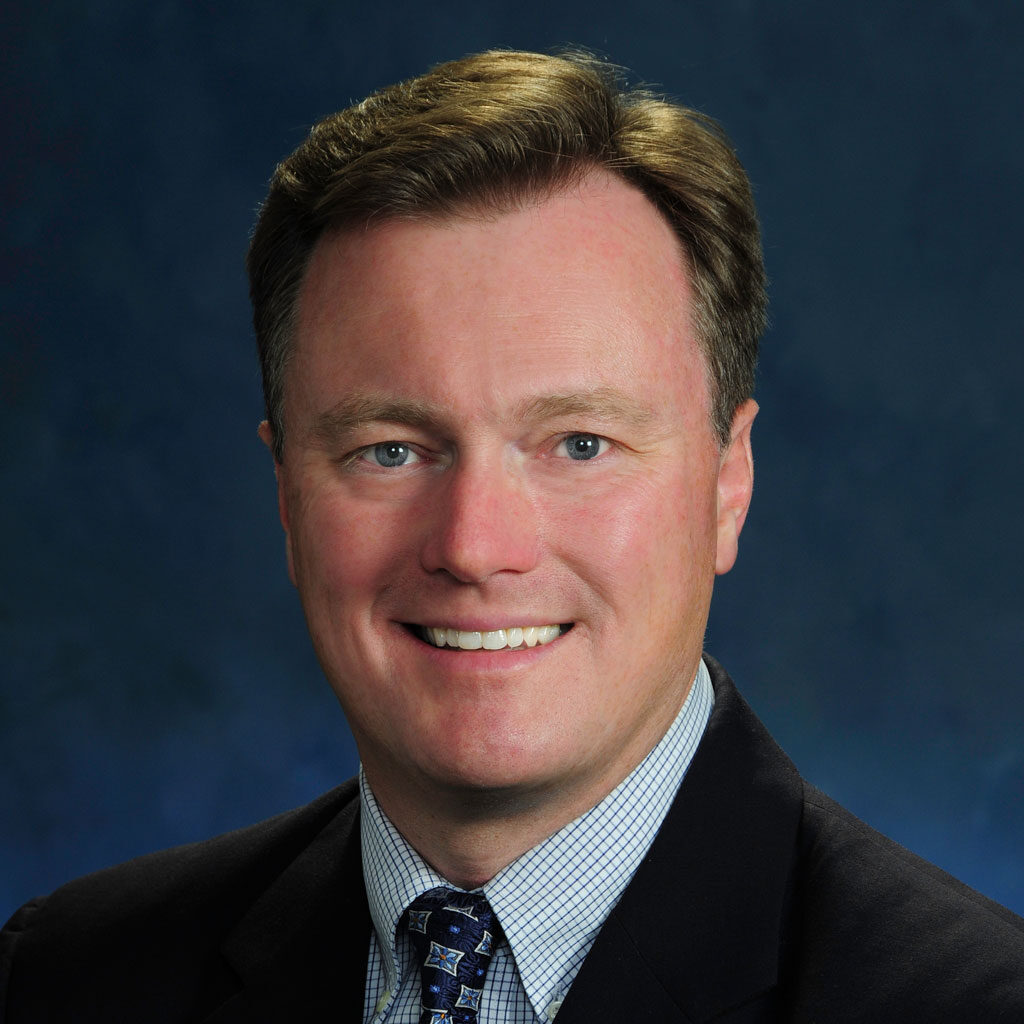 BILL GOLDEN​
Founder, Project Golf
Bill Golden is the former CEO of Golf Tourism Solutions (GTS), an agency responsible for marketing Myrtle Beach as a golf destination and helping Grand Strand golf courses with their marketing needs.
GTS launched on January 1, 2018, as part of Golden's vision for the continued growth of the Myrtle Beach golf market. GTS includes two wholly owned subsidiaries: Golf Media 360, a digital marketing agency formed to serve endemic golf companies; and Omni Golf Technologies, which provides software solutions for golf courses and golf travel companies.
Golden has played a vital role in the area's expansion of nonstop air service options (nine airlines now offer more than 50 nonstop flights to Myrtle Beach International Airport), and reshaped the Myrtle Beach golf community's marketing efforts to stay on the leading edge of an ever-changing digital landscape.
Golden is also the founder of Project Golf, a non-for-profit foundation that is dedicated to providing new golfers a path to sustained enjoyment of golf, and bringing people to the sport for a lifetime. Formed in 2019, the foundation hosts instructional clinics and playing opportunities for juniors, military veterans, and anyone with an interest in taking up golf. Specific outreach programs to underserved communities and at-risk youth are part of Project Golf's strategic plan.
Project Golf and GTS share a state-of-the-art complex that was previously the home of the Greg Norman Champions Golf Academy, located at Barefoot Resort & Golf in North Myrtle Beach, S.C. Their home office includes a practice facility with three hitting bays, private practice range, putting green and short-game area. It is also the practice home of the Coastal Carolina University Men's and Women's Golf teams.
In addition to his work for GTS, Golden is a longtime board member of the National Golf Foundation and current board member of The First Tee of Coastal Carolinas and the South Carolina Golf Association.
A native of Stamford, Connecticut, Golden received a Bachelor of Arts degree in
Communications from Villanova University, where he was a member of the Wildcat golf team and met his wife of 26 years, Amy.
Golden is the father of two sons, William and Patrick, and was actively involved with nurturing their athletic pursuits, coaching youth baseball for years and introducing them to golf. William graduated from The Citadel and currently resides in Atlanta, while Patrick is currently a senior at The College of Charleston where he competes on the men's golf team.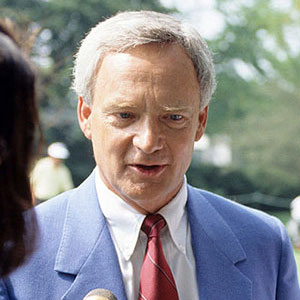 GARY SCHAAL
Executive Director, Project Golf
Gary Schaal turned a big spotlight on Myrtle Beach golf when he was elected the 28th president of the PGA of America, the largest professional sports organization in the world. He served in that capacity from 1992 to 1993.
Schaal began his career as an assistant golf pro in Myrtle Beach and became a member of the Carolinas PGA Section in 1976. He quickly became a head pro and, later, co-owner of several local golf courses. During the 1980s and early 1990s, he served the community and his profession as president of the Carolinas Section PGA and as a member of the PGA TOUR's Tournament Policy Board. Along the way, he was recognized with numerous awards, including the CPGA Horton Smith Trophy and CPGA Professional of the Year.
A member of the Carolinas Golf Hall of Fame and a designated "living legend" through the PGA of America's "Legends of the PGA" Program, Schaal was inducted into the PGA Golf Professional Hall of Fame in 2005.
"Gary has been instrumental in so many things in Myrtle Beach during his career that it's hard to list them all," said Shelley P. Kenney, PGA head professional at Wachesaw Plantation Club where Schaal serves on the Board of Directors. "He was a founder of the Professional Golf Management Program at Coastal Carolina University. He helped bring the Senior PGA Tour Championship to Myrtle Beach. He helped to bring a Tournament Players Club (TPC) to Myrtle Beach. His name lends instant credibility to any project or golf event in Myrtle Beach and will continue to do so for many years to come."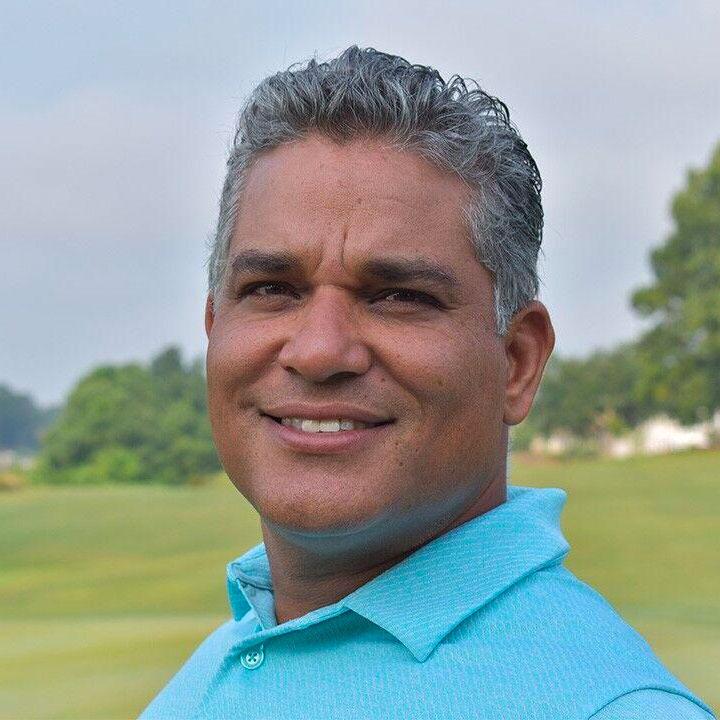 Angel Diaz
Director, Project Golf
Angel Diaz, a PGA professional and retired Navy veteran, was named director of Project Golf on July 26, 2021. Diaz will look to use his background in the golf business with the organizational and leadership skills he developed during 22 years of service in the U.S. Navy.
"There is something for everyone in the Project Golf community," Diaz said. "Learning and playing the game of golf parallels an individual's life journey. One must have the motivation to start and the desire to achieve. The rest falls into place when you have fun along the way. I look forward to growing the game of golf in the Myrtle Beach area."
After retiring from the Navy, Diaz, who also has a bachelor's degree, graduated from the Golf Academy of America and worked for eight years as a PGA professional in the Myrtle Beach area. Diaz worked at True Blue Golf Club, TPC Myrtle Beach and he was the lead assistant at Wachesaw Plantation Club, a private Tom Fazio design, just prior to joining the Project Golf team.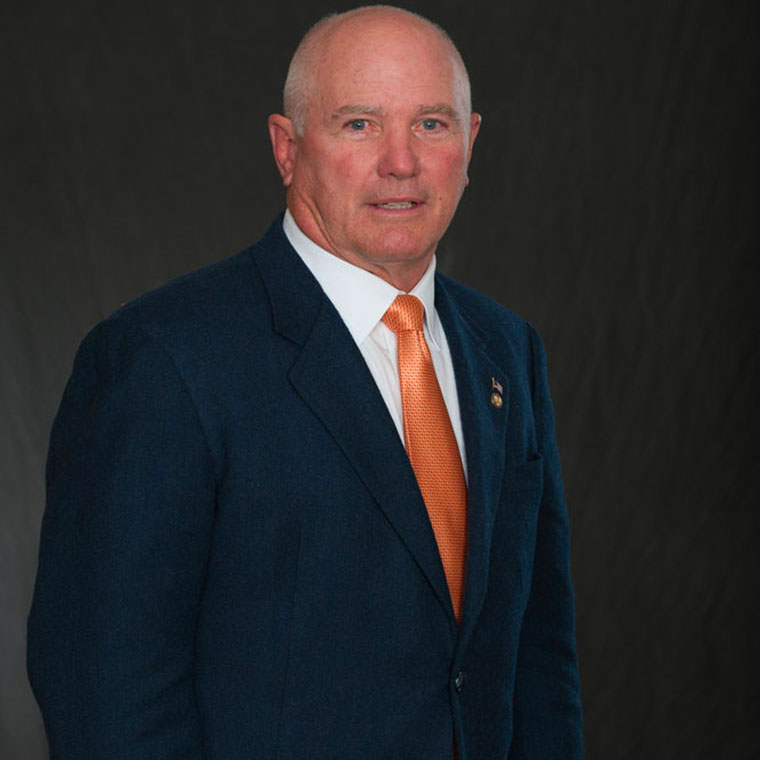 WILL MANN
Director, PGA Golf Management Program, Coastal Carolina University, Past President, PGA of America
Will Mann is the 31st president of The PGA of America. He earned a bachelor's degree in forestry from NC State University.
Mann has the leadership and business perspective of an experienced and successful golf course owner, director of golf and golf course superintendent. Mann has a history of service to the PGA of America on both a section and national level. He was inducted into the Carolinas PGA Section Hall of Fame in 2002 and into the PGA of America Hall of Fame in 2005. Mann was recognized as a Legend of the PGA of America in 2013.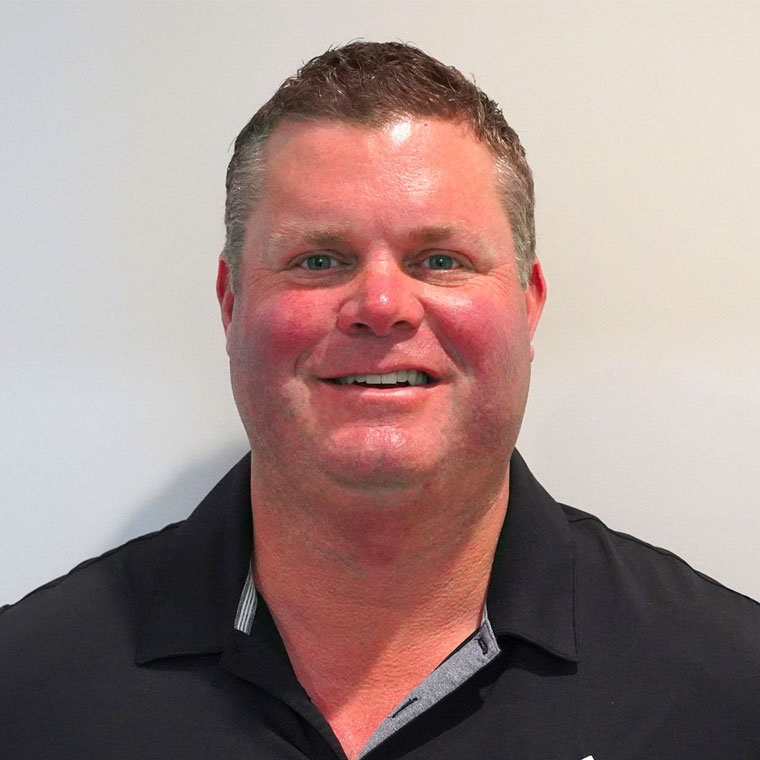 ALLEN TERRELL
Director of Coaching, Dustin Johnson Golf School
Allen Terrell is the swing instructor for a number of the game's best young talents. Leading that stable is PGA TOUR professional Dustin Johnson. Johnson is a mainstay at the top of the Official World Golf Rankings and has more than 20 wins on the PGA TOUR. Terrell's relationship with Dustin dates back to his formidable years in the early 2000s and he has remained the one instructional constant throughout his major-winning career.
Allen and Dustin stay in constant communication, frequently work together in Florida and Terrell also travels to a large number of TOUR events throughout the year to get Johnson's game tuned up for competition.
Recognized as one of the nation's top instructors, Terrell has been awarded numerous awards in recent years. Ranked as a Top 100 Instructor in America by Golf Magazine and Best in State by Golf Digest, Terrell is the Director of Coaching at the Dustin Johnson Golf School, which was just named as a Top Golf Academy in the Southeast by Golf Digest.
During his career as a collegiate men's golf coach, Terrell was named Conference Coach of the Year 11 times, was the NCAA Southeast Coach of the Year and a NCAA National Coach of the Year finalist while at Coastal Carolina University. He previously coached at Duke University.
In nearly two decades of player development, Terrell—who works with golfers at all levels, from juniors to adults, amateurs and professionals—has coached more than a dozen players on the PGA and European Tours to more than 30 victories.
He also has coached more than 20 NCAA All-Americans, 50 players on the Developmental Tours, 20 Conference Players of the Year, and more than 80 All-Conference recipients. In all, he has worked with more than 300 college golfers. He has coached over 50 juniors to college scholarships and worked with thousands of amateurs.
Among Terrell's many professional accreditations, he is one of few in the world to achieve TrackMan University Master status. He is also an AimPoint Certified Instructor and a US Kids Certified Instructor.
Allen and The Dustin Johnson Golf School are committed to providing all clients with a comprehensive
game plan for long term development. While coaching on the PGA & European Tour for more than two decades, Terrell clearly understands there is no perfect model for every student. He understands the importance of having proper function instead of just proper form. Through proper physical screening, individualized workout plans, cutting-edge training techniques and efficient practice programs, every client will have a road map to a lifetime of continuous game improvement.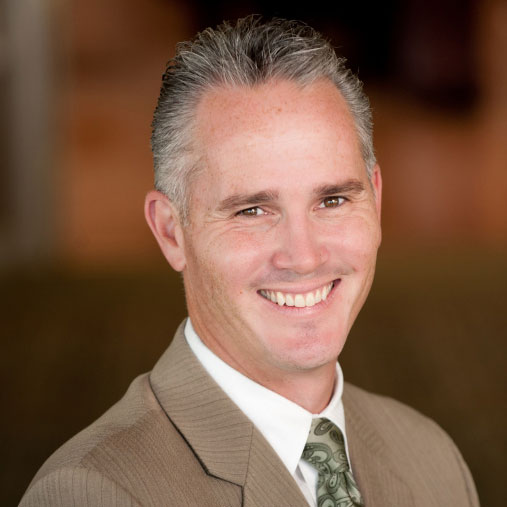 DENNIS NICHOLL
Head Pro, Dunes Golf and Beach Club
Dennis has been a part of the Dunes Club's management team since 2007. He holds a Bachelor of Science degree in Business Administration from Central Michigan University. Dennis is also involved in many local golf associations and is one of only a handful of professionals in the country on TaylorMade Golf's prestigious National Advisory Staff program.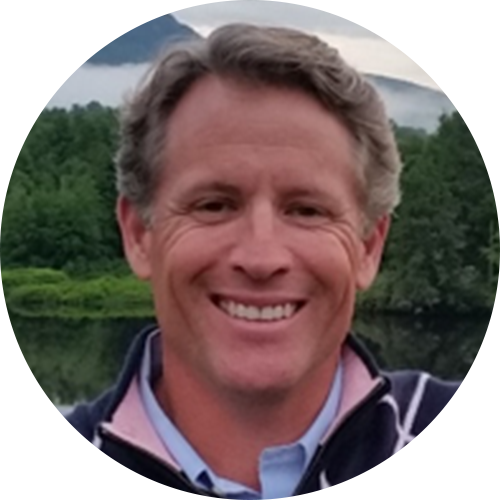 MIKE SUMMER​
Co-Owner of Cruz Accessories
Mike Summer is the co-owner of Cruz Accessories, a wholesale trend jewelry and accessories company. Established in 1986 as a retail operation, Cruz Accessories is one of the leading wholesale suppliers of trend jewelry and accessories in the country targeting the resort and specialty retail markets. 
Key customers have included the Walt Disney Company, Busch Gardens (Sea World), American Eagle Outfitters (AEO), The Donna Karan Company (DKNY), Calvin Klein, Norwegian Cruise Lines and many others.
Mike attended Appalachian State University on an ROTC scholarship, graduated and was a Distinguished Military Graduate (DMG) receiving his commission as a Second Lieutenant in 1989. While in college Mike served as the President of the Lambda Chi Alpha fraternity and was an Associated Certified Professional Ski Instructor teaching all levels of snow skiing from beginner to expert. Mike served in the Army from 1989 to 1994 leaving the service as a Captain in the Infantry branch. Prior to owning Cruz Accessories, Mike was an Industrial Engineering Manager for Collins & Aikman, an automotive textile company supplying automotive fabrics and headliner to the Big Three automakers. Mike has owned and operated Cruz Accessories for the last 22 years located in Murrells Inlet, SC and resides with his wife Tracy in Debordieu Colony, Georgetown, S.C. They have two children, W. Conner who graduated with a Business Management degree from Clemson University in December of 2018 residing in Daniel Island, S.C. and Caroline, a Senior Neuroscience major at the University of Aberdeen, Scotland. In addition to coaching various sports teams for his children as they were growing up, Mike previously served on the business advisory board for Atlantic Bank & Trust, and was the fundraising chairman for Boy Scout Troop 360, Pawleys Island, S.C. Mike is active in his church, Prince George Winyah Episcopal in Georgetown, S.C. and has served there for many years as an usher and a docent for their annual fundraising event.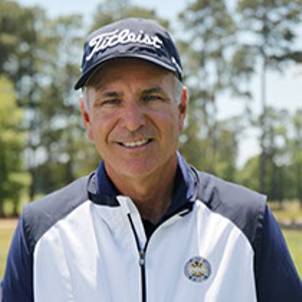 Steve Dresser, PGA
General Director of Instruction, Steve Dresser Golf Academy
Class "A" Member of the PGA, Steve has been teaching golf for over 30 years and estimates to have conducted over 30,000 private lessons and 7,000 golf school sessions. He co-hosted "Celebrity Tee Time," with Mickey Jones of TV's "Home Improvement," and his own cable TV instruction program "The Way to Better Golf."
He is author of the book "Golf From the Ground Up" and has written articles for Senior Golfer, Travel Host, On the Green Magazine, Golf Digest and Today's Golfer. (Europe) Steve received the prestigious Palmer Maples Award from the Carolinas PGA Section for Teacher of the Year, is a 4-time finalist for best instructor on the Grand Strand and is listed in the book "America's Greatest Golf Instructors." Golf Digest annually ranks his teaching abilities as tops in the state and Golf Magazine considers him one of the best in the Southeast.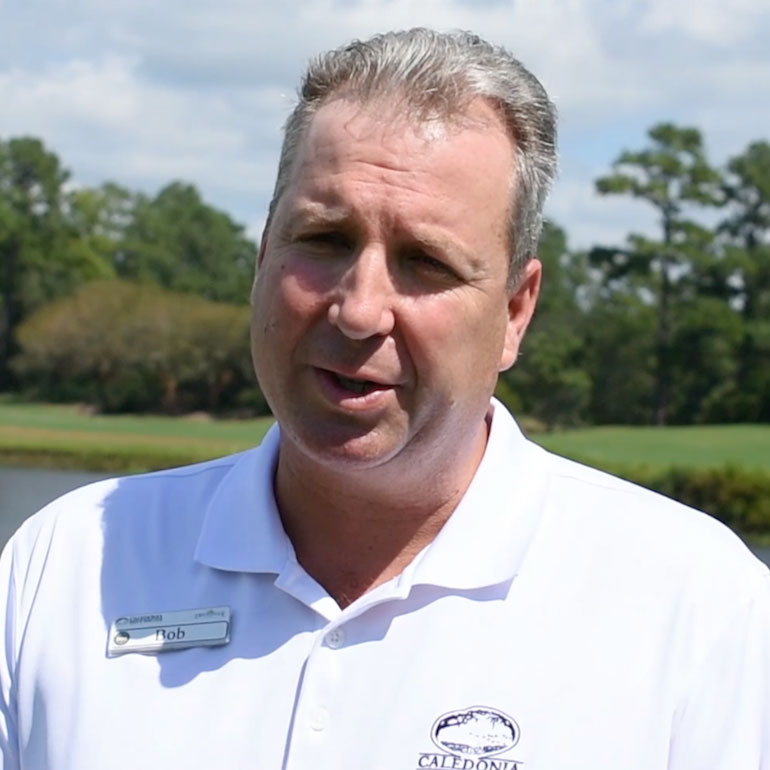 Bob Seganti
General Manager of Golf Operations, Caledonia & True Blue
Bob Seganti, has been a PGA professional for over 20 years and has 25 plus years' experience in the Myrtle Beach Golf Industry. Bob is currently serving many Myrtle Beach Area Hospitality and Tourism Related Associations including President of the Myrtle Beach Area Golf Course Owners Association.
President of the Myrtle Beach Area Golf Course Owners Association
Vice President of the South Carolina Golf Course Owners Association
Chairman of the Georgetown County Tourism Management Commission
Member of Board of Directors for Golf Tourism Solutions
Chairman of Golf Tourism Solutions Marketing Committee
President of The Waccamaw Golf Trail Marketing Co-op
Bob is the General Manager of Golf Operations for Ponderosa, inc. which owns and operates:
Caledonia Golf & Fish Club / True Blue Golf Club / Caledonia Golf Vacations / Caledonia W & E's
Bob started in golf business as second career and has worked in almost every position at a facility. His expertise is in operations and promoting a team atmosphere at Ponderosa, Inc.
"I believe there is a tremendous opportunity to serve our veterans thru the game of golf while expanding Project Golf's impact not only in the local community but regionally and nationally over time. Making programs easily adaptable to golf facilities with limited resources in terms of staffing and monetary resources will be the key to that expansion. 
Bob is married to Tracy who also has 25 plus years in the Golf Industry. Tracy is the Operations Manager for Caledonia Golf Vacations. Bob and Tracy have 3 children. Austin 25 a 2018 Coastal Carolina Graduate. Morgan 23 a University of South Carolina graduate 2021 and Jared a Winthrop University 2021 graduate.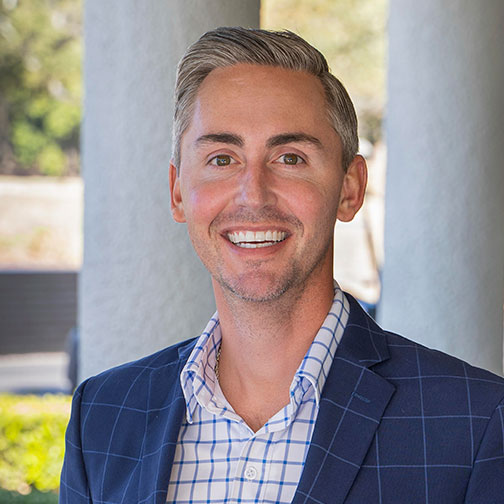 Jason Potter
Owner , Broker-In-Charge - Grand Strand Coastal Realty
Originally from the Northern Virginia area, Jason Potter and his family relocated to the Grand Strand in 2002. Jason is the Owner and Broker-In-Charge of Grand Strand Coastal Realty, located here in Central Myrtle Beach where he has been servicing and assisting his clients from all over the country (and world) with their relocation, purchase, investing and selling needs for close to 20 years.
Jason is deeply involved and connected within the community as well as his local Association of Realtors Chapter where he is a part of the graduating leadership class of 2021. When he is not assisting people with their dream of buying and or selling homes here in the area, Jason loves spending time with his wife Julia and two kids Matthew and Natalie. They can either be seen golfing as a family or riding to the beach with their golden doodle in their family golf cart to play in the sand! Jason Potter is a servant at heart and has a passion for mentoring and encouraging others. This can be seen best in his leadership roles within his industry , both locally and nationally, as well as his service at this local church, where he sits as treasurer. Jason also sits on the board of directors for Hug Your People, an organization started for raising awareness of the difficulties and hardships families go through surrounding pediatric cancer as well as fundraising for Baxley's Wagons, a process where children are donated and gifted wagons with their favorite character and toys so they are more comfortable going to and from treatment during their stays in the hospital. Jason is a devout Christian and is bold in his faith and walk with Jesus trying to spread light everywhere he goes. Jason Loves God, His Family, His Church , he Loves People and Loves Myrtle Beach.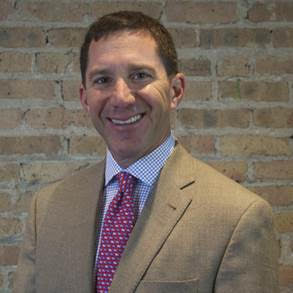 Jon Mackey
Director with PricewaterhouseCoopers(PwC)
Carol Watters
Real Estate / Former President of New York Irish Golf Society
"I was born in the Bronx NY. My mother is an Irish immigrant from Ireland and decided tome back to County Mayo after my parents split up, when I was 6. I spent the next 12 years growing up on a small Dairy farm in Ireland. I was always a good athlete, with many county titles for Running and Basketball and Handball, to name a few.
At that time, Golf was not a popular sport back then, just known as a rich mans sport. I moved back to NYC in 1985 and spent 32 years in the Bar and restaurant industry. I was introduced the sport of golf in 2001 and was hooked. I have had the opportunity, to play in many golf tournaments in the Irish community in New York.
I was president and also Greens chairperson for a club called the New York Irish Golf Society. I moved to Myrtle Beach in 2013. took the Real Estate Salespersons Exam and course and I have been selling Real Estate since.I belong to four different Women's Golf groups in Myrtle Beach and play competition golf 3-4 times a week. My handicap has been my lowest at 11.9. I love the Sport and I would love to donate my time, to help people explore and discover this amazing sport.
Karen Lombardi
Executive Director - Independent Energy Human Resource Association
Karen is a native of the Boston area who relocated to the DC area to work at US Customs. After a few years, she relocated to the Annapolis area to work for the Utility company in Maryland where she stayed for over 30 years in multiple roles in administration and Human Resources. Upon her exit from Constellation Energy, Karen accepted her current role as the Executive Director of the Independent Energy Human Resource Association (IEHRA) leading and organizing HR Conferences.
Karen has a strong passion for golf and purchased a home in Murrells Inlet in 2008 while visiting on a golf trip; she moved to the area full time in 2015. Karen is a member of the Wachesaw Plantation where she serves on many committees; most recently as the Secretary for the WLGA-18 group and member of the "Fun Group" golf team and book club. Karen enjoys staying active playing golf, pickleball, kayaking and traveling whenever possible. She is a member of Belin Methodist Church where she is involved with the Backpack Buddy program. Karen is also a volunteer for Neighbor to Neighbor an organization which provides rides to home-bound seniors in the Grand Strand.
When not working, golfing, or volunteering her time, you can find Karen cheering for her NE Patriots, Baltimore Ravens and now Tampa Bay Buccaneers (really just Tom Brady). In addition, her son and his family recently relocated to Mount Pleasant area which makes spoiling the grands extremely easy.