Registration for classes open approximately 30 days prior to the opening date.
Full 2023 'An Introduction to Golf' Schedule:
September 20 – October 26 | Barefoot – Wednesdays 10:00 AM – 11:30 AM
September 21 – October 27 | Barefoot – Thursdays 5:00 PM – 6:30 PM
(9/21 – 10/27 is FEMALE ONLY. Sign up by clicking here)
All classes are limited to 21 students. Register below and select your desired day, time and location.
*Schedule subject to change.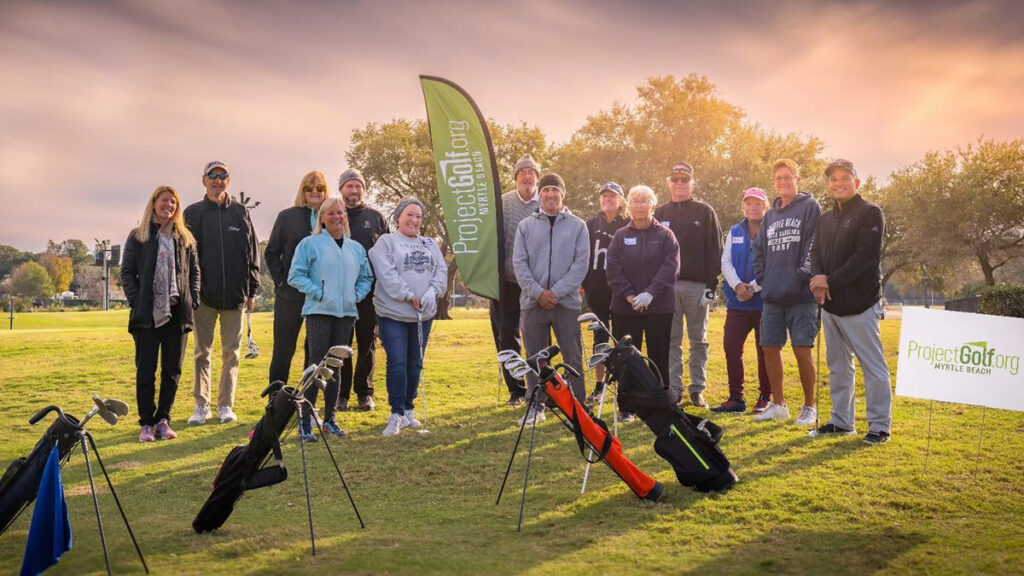 "An Introduction to Golf" is Project Golf's instruction program that provides people who are new to the game or have lapsed from playing, with relevant information and top-quality instruction taught by the experts in the game. The program is offered at various times, once per week, for 6 weeks, at Project Golf Headquarters at Barefoot Resort as well as other area courses. Golf equipment is provided but we encourage you to bring your own, if available. Cost is $195 for all six, 90-minute lessons.