Welcome - From the President: Dennis Nicholl, PGA
Welcome to the end-of-the-summer edition of the Project Golf Newsletter. I can't help but reflect on 2019 when Project Golf began as a simple whiteboard idea to grow the game of golf through several different channels…from junior golfers to beginning golfers, to disabled veterans, and everything in between. Bill Golden from Golf Tourism Solutions drew circles and lines all over that whiteboard trying to connect dozens of ideas on how to grow the game with the multiple different golf industry associations along the Grand Strand. There was a void to fill…let's call it an overarching purpose or goal…to offer better local programs, using golf as the conduit, to provide an outlet for people to learn the game as well as provide some much-needed support to other community programs. Initially, the concept focused on beginning golfers who have never touched a golf club. How could we introduce these folks to this wonderful game we call golf, but more importantly, retain them and consider these new students as real "golfers"? The golf industry was stagnant in 2019 and more golfers were leaving the industry than picking up the game. Project Golf launched a series of lessons called "An Introduction to Golf" which showed some moderate early success and interest from the beginning golfers. Another segment of golfers that Project Golf began to serve as disabled veterans and disadvantaged youth, but before these programs could gain any momentum, Covid-19 hit in 2020. Everything came to a screeching halt.
The uncertainty of the pandemic forced Project Golf to pull the reins back, ride out dark times, and hope the golf industry would survive. Who would have ever imagined the positive impact that the pandemic would have on the golf industry? Golfers fell in love with the game again, and new golfers started playing in numbers we haven't seen since the Tiger Woods boom over 20 years ago. This was a pivotal period for Project Golf as it forced us to look at the mission of Project Golf and retool the golf programs to play to our strengths and better serve the community's needs. Past President of the PGA of America Gary Schaal, along with another Past President of the PGA of America Will Mann, together launched a massive initiative for Project Golf partnering with the PGA Hope programs offered through the PGA of America. This program changes the lives of veterans by using golf to fill a void in their lives by giving them something to look forward to each week. Project Golf now offers a PGA Hope Chapter in Myrtle Beach and has also helped certify local PGA Professionals to teach golfers with adaptive needs. The next important piece of the management puzzle was to bring on Angel Diaz, a military veteran himself, as the Director of Project Golf. Angel's focus and commitment to the cause are inspiring and are exactly what this organization needs to succeed.
Once Angel got settled in, he and Gary ramped up the "Introduction to Golf" participation through many Grand Strand retirement communities, brought on additional PGA instructors as well as incredible volunteers, and began to develop programs for the underprivileged youth in the community. Every success brought more work for Project Golf, which means more need for instructors and staff, and most importantly, a need for more donations. No charitable organization can succeed without generous donors to make it all work. The donations to date have been well received, but we need more help to continue to grow these important programs. The Project Golf Board of Directors has a laser focus on the fundraising efforts that will be required to permit this charitable organization to continue to provide the resources needed to succeed. The future of Project Golf is incredibly bright and as the word continues to spread about the positive impact Project Golf is having on the community.
As far as my involvement, I have served on the Project Golf Board of Directors since its inception but have been on the sidelines watching a small dedicated group of local business professionals creates and grow Project Golf over the past 3 years. As far as my background, I have been a PGA Professional for 25 years and serve as the PGA Head Golf Professional at the Dunes Golf & Beach Club, so I have been extremely busy at the Dunes Club managing the golf boom since 2020. However, the time has come for the Board of Directors of Project Golf to take on more of an active role in the organization rather than the former advisory roles we all held. In a recent "Board Retreat," the energy and enthusiasm were evident as I assumed the role of President of the Board and then delegated key responsibilities to committed and inspired Board members in areas like Fundraising, Marketing, and Governance. I would like to thank the Board and staff of Project Golf for their commitment of not just time, but business expertise to continue to develop Project Golf into the charitable organization that will properly serve the Grand Strand community that we all knew was possible when it all began on that whiteboard.
Best wishes to you for the remainder of 2022!
Dennis Nicholl, President
Project Golf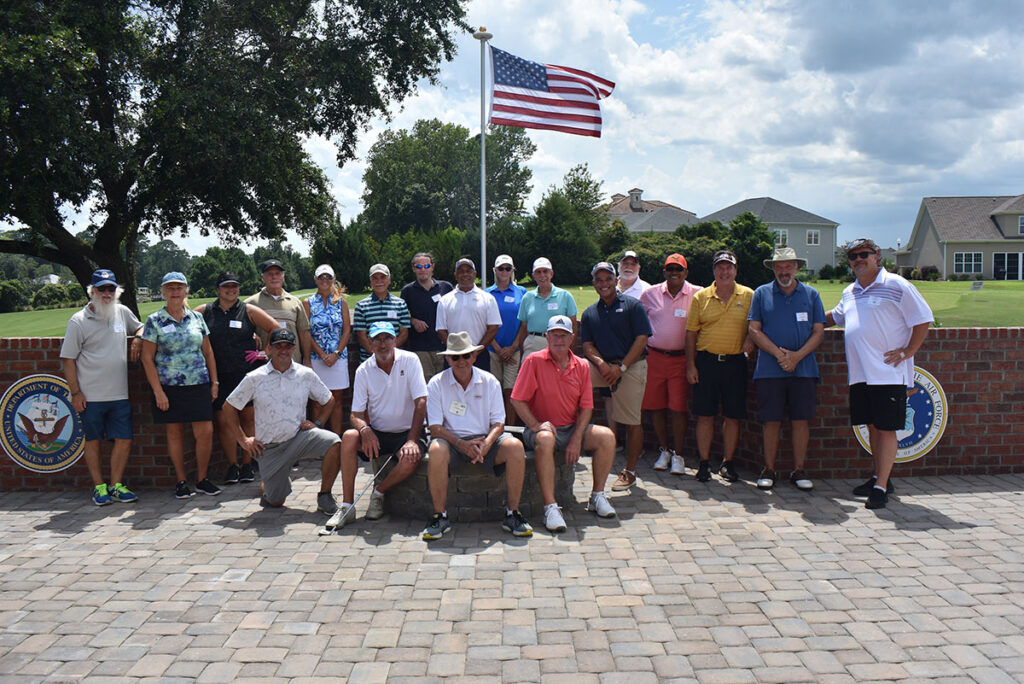 What We've Learned - Executive Director: Gary Schaal, PGA
After our last BOD meeting and recent retreat, I would state that here is what we have learned about Project Golf:
That we are on the right track in delivering the goals established four years ago in that we are growing the game locally, taking the game to those most in need and bringing visibility to our communities' commitment to work together in this venture.
We have learned who our target audience is and is not.
We have become financially sustainable.
We realize that with the rapid growth of Project Golf we will need administrative help to continue on the present trajectory.
Our challenges are clear. We must do a better job of "telling our story" through clear and aggressive marketing efforts and Jason, Carol, and Jon have signaled their willingness to help move the needle in this regard. The laser focus must be on marketing and fundraising and the entire board is lending enthusiastic support to enhance Project Golf. This is an exciting time.
And we will be diligent in bringing financial transparency to this nonprofit and will have a detailed 2023 budget for all to review at our October meeting.
Lastly, I must state the obvious that we are fortunate to have Angel Diaz as our Director of Operations as he has brought vision, planning, and clear communication to the team.
Continued Success - DIRECTOR: Angel Diaz, PGA
We are having a successful year! We welcomed local PGA Instructors, Frankie Bianco, Ryan Wilkerson, and Justin Morris to our team of area professionals helping grow the game of golf on the Grand Strand. Our area PGA Professionals sharing their gifts is vital to our success. Our veteran program, PGA HOPE (Helping Our Patriots Everywhere) Myrtle Beach Chapter, completed its fifth six-week series for 2022. This year, we graduated 80 veterans from our program, improving their social, mental, and physical well-being by introducing them to golf as a form of therapy. We strive to make a difference in our local veteran community by teaching veterans the fundamentals of golf and removing any barriers they may have to playing this wonderful game so they too can enjoy the solace the sport offers.

Our Introduction to Golf (AITG) Summer Series continues to bring new golfers to the game. In 2022, we have introduced over 118 new or lapsed golfers on the Grand Strand into the game. Participation is at its highest as the students enjoy meeting new friends, and new games, in a fun and safe environment. Their feedback is overwhelmingly positive. We are growing the game of golf.

Our Junior Program kicked off earlier this Spring at Barefoot and Burning Ridge Golf Course. We introduced 15 underprivileged youth from Christian Ministries in Conway to the game of golf during their Spring after-school program. Thanks to Tom Vanhoogen, PGA Member, and his wife Ut Uyen VanHoogen, for spearheading this effort on a volunteer basis, along with area golf professionals sharing their gift with the juniors in a fun and safe setting. Upon completion of their four-week program, we learned that several juniors displayed a new interest in the game and showed a deep desire to continue their golf experience in our upcoming Fall program.

What we are noticing whether it's a disabled veteran, underserved youth, or anyone wanting to learn the game that our clinics, taught by the experts in the game, are improving people's mental, social, and physical well-being and many are becoming avid golfers as result. Golf is great and is a wonderful form of therapy and now is the time to register for our clinics and see what the hype is all about. Kudos to our area PGA Professionals for their enthusiasm in growing the game of golf in the Grand Strand. We would not be as successful without their commitment and support.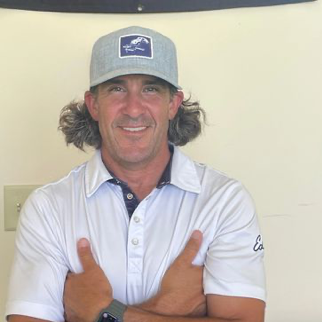 Frankie Bianco
Frankie, a PGA Class "A" Teaching Professional and Certified Edel Master Fitter, has been teaching golf since 2002. Frankie mentored under a host of well-known teachers, including Gary Gilchrist and Hank Haney, while working as an instructor at the Golf Academy at The Sea Pines Resort. He has also served as either Head Professional or Director of Instruction at numerous facilities, including a six-year stint at Crossgates Country Club in Millersville, Pa., where he ran his golf school, junior programs, and corporate outings. Frankie exudes an infectious love and knowledge of golf which helps his students achieve their goals. Frankie is excited to offer world-class golf instruction along with expertise in club fitting. Frankie has been a Master Fitter for Edel Golf for the past 5 years fitting state-of-the-art custom putters and wedges. Frankie stated, "Since joining Project Golf, it has been nothing but an eye-opening experience. The ability to help those who served selflessly to our country has been one of the most rewarding experiences in my life."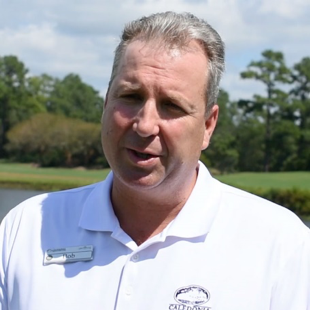 Bob Seganti
Bob Seganti, a member of the Project Golf Board of Directors, has been a PGA professional for over 20 years and has 25-plus years of experience in the Myrtle Beach Golf Industry. Bob is currently serving many Myrtle Beach area Hospitality and Tourism Related Associations. "I believe there is a tremendous opportunity to serve our veterans thru the game of golf while expanding Project Golf's impact not only in the local community but regionally and nationally over time. Making programs easily adaptable to golf facilities with limited resources in terms of staffing and monetary resources will be the key to that expansion.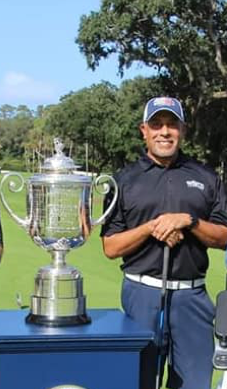 Chris Aranda
Chris is PGA HOPE Myrtle Beach Lead Ambassador, a career Army veteran that was introduced to the game of golf upon return and retirement from the United States Army and combat operations in support of Operation Iraqi Freedom. Through the game of golf, he was able to identify how important the game can be to his mental health, providing mental health wellness and healing. He is a role model to over a dozen PGA HOPE Ambassadors and is highly respected by the Professional staff. Chris is exceptional in his ability to connect with veterans and offers resources to help them through counseling and rehabilitation and sometimes overcoming homelessness. Chris said, "PGA HOPE program allows veterans to have a purpose as they transition from military service. Provides a sense of healing, promotes camaraderie, and truly improves the quality of life of those who participate. Look forward to continuing to give back to this amazing program."
Upcoming Events for Fall Schedule:
Our next PGA HOPE class begins on October 4th. We meet every Tuesday from 3-5 p.m. at the Barefoot Facility. Registration is open and will close one week before the start of class. If you are a veteran or know of a veteran interested in joining the PGA HOPE Family, please reach out to us to get them registered.
Introduction to Golf Fall Wednesday sessions begin October 5th, at Barefoot in the morning from 10-11:30 AM, and Thursdays, October 6th, at TPC Myrtle Beach in the afternoon (3-4:30 PM). If you know anyone wanting to learn to play golf or any lapsed golfers wanting to get back into the game, please refer them to Project Golf. CLICK HERE to learn more.
Junior Program with Christian Ministries starts up again in October.
Veteran/Donor Jamboree Golf Drive, Pitch, and Putt Contest & Patio/Walkway Reveal will be conducted on September 23rd at Project Golf's Driving Range from 3-5 PM.