Information for Veteran Golfers
The first classes of 2023 are now available for registration!
Full 2023 PGA HOPE Schedule:

February 7 – March 14
April 4 – May 9
May 23 – June 27
July 18 – August 22
September 19 – October 24
November 14 – December 19
All classes are held on Tuesdays from 3:00 PM – 5:00 PM at Project Golf headquarters at Barefoot Resort. All classes are limited to 24 participants.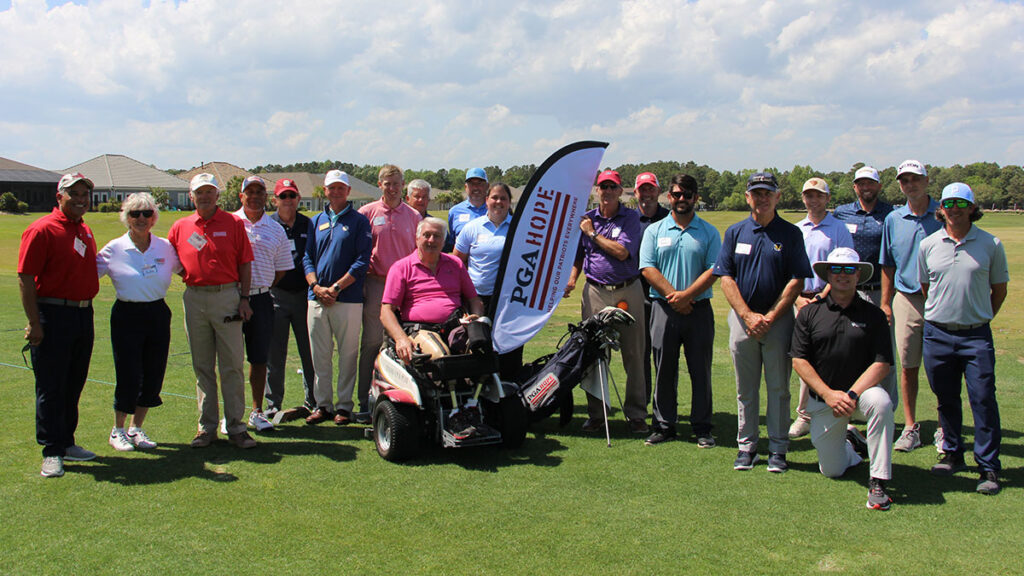 Six to eight week golf program led by trained PGA Professionals specifically trained in Adaptive Golf that provides Veterans with golf instruction, course access, and adaptive equipment if needed.
A celebration of the completion of the first session. Specifics vary by inventory available but graduation ceremonies include golf, lunch, and an equipment giveaway. A graduation card is issued that affords the Veteran with a range of golf related benefits in their local area.
Project Golf supports the efforts of the following Veteran organizations: